Start your journey today.  Join the Hoover Police Department family!  (equal opportunity employer)
The Hoover Police Department is now accepting applications for the position of Police Officer. Currently, we are accepting applicants who are APOSTC (Alabama Peace Officer Standards and Training Commission) certified as a Law Enforcement Officer (or equivalent certification from another state).  All applicants must be able to successfully complete the APOSTC Agility / Ability course at the time of application.
As of December 5, 2022 the MINIMUM annual starting salary for the position of POLICE OFFICER with the City of Hoover is:
Starting salary for Non-POST certified:  $57,304.00
Starting salary for POST certified (range based on previous Law Enforcement experience):  $60,174.40 – 66,352.00
Top out pay/10-Year Pay Scale:  $88,920.00
Minimum Qualifications (APOSTC-Certified)
1.) Peace Officers Standards and Training (POST) law enforcement certification (any State)
2.) Meet one of the following conditions:
Applicants possessing a State of Alabama POST Certification must be two (2) years or more past the graduation date listed on the APOST certificate
Any amount of full-time experience as a sworn Law Enforcement Officer (POST from another State).
Minimum Qualifications:  Non-POST Certified
1.) 21 years of age at time of application
2.) Possession of a valid driver's license and the ability to obtain/maintain a City of Hoover Driver's Permit
3.) U.S. Citizen
4.) Ability to pass a background check
5.) High school diploma or G.E.D.
Applicant Preferred Qualifications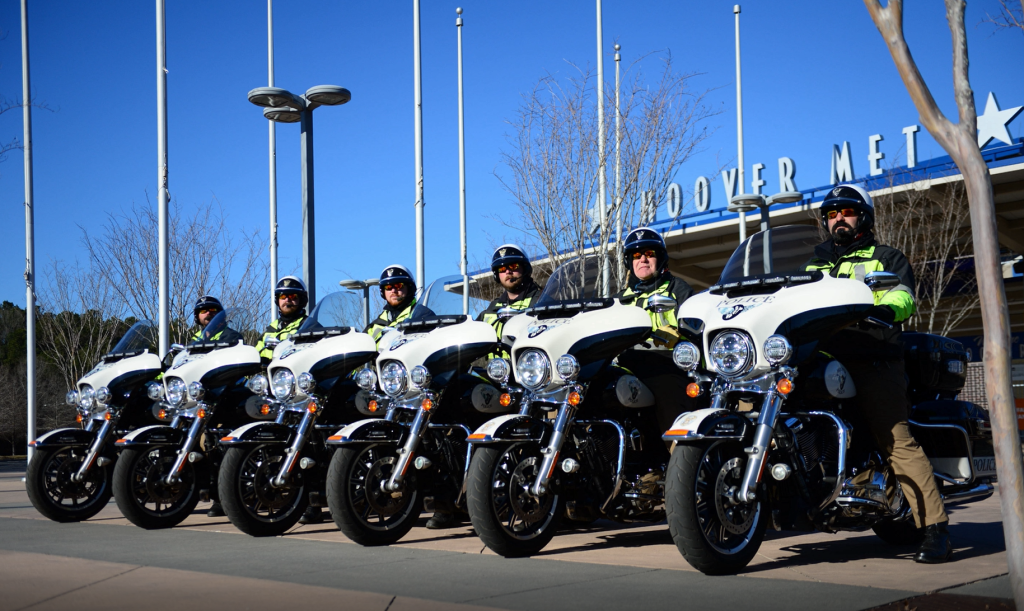 1.) Bachelor's degree from an accredited college or university in Criminal Justice, Public or Business Administration, Social Services, Science, Technology or a closely related field.  OR
2.) POST certification (any state) with a minimum of two (2) years or more full-time experience as a sworn Law Enforcement Officer.  OR
3.)  Three (3) years or more of verifiable honorable active duty service in the United States Armed Forces with an awarded Military Police, Combat Arms (Infantry, Armor, Artillery) or Special Forces military occupational specialty.
For more information, contact:
Sergeant Gabriel Stippler