Field Operations Bureau Commander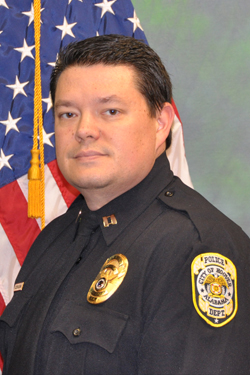 Captain Keith Czeskleba started his public safety career as a volunteer firefighter/EMT with Montevallo Fire and Rescue in 1996 and later became a police dispatcher for the Montevallo Police Department. He graduated from the University of Montevallo in 2003 with a Bachelor's degree in Communications. He then worked as a police officer for the Montevallo Police Department before joining the Hoover Police Department in 2005.
Captain Czeskleba worked in the Patrol and Traffic divisions before transferring to the Investigations division in 2010. He worked various assignments as a detective and later supervised the Crimes Against Property Unit, Crimes Against Persons Unit, and Arson Investigation Unit. He also was a member of the F.B.I. Safe Streets Task Force. After being promoted to Lieutenant, he became the Criminal Investigations Division Commander and the Public Information Officer. He was promoted to Captain in 2021 and currently serves as the Operations Bureau Commander.